What Are Dentists' Covid-19 Safety Guidelines?
3 min read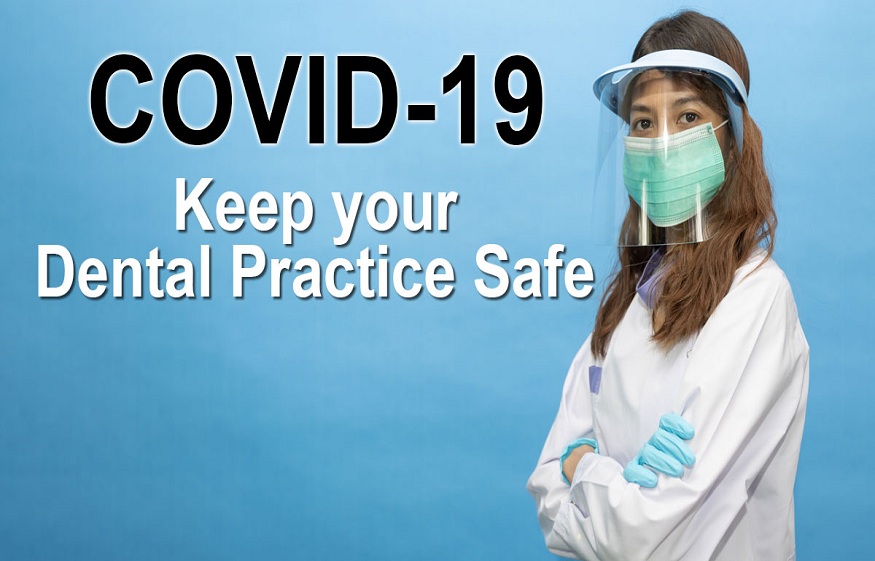 Since March, Dental Associations in most countries affected by COVID-19 including the United States, asked the dentists to close their offices. However, emergency dentistry was to remain open despite the COVID-19 pandemic. However, the dentists were advised to implement strict measures to control the spread of the virus. So, dentists posting COVID-19 responses on their websites are helping to keep patients informed on how to avoid getting infected.
The government understand that dental emergency procedures cannot be delayed. So the procedures must carry on. However, precaution must be taken, and the dentist must have quality PPE (Personal Protective Equipment).
The dentists are aware of COVID-19 virus, and it's effects on people's health. Furthermore, most people have lost their loved ones. So, precaution and educating the masses is inevitable. In line with that, having a social media strategy to let the public know is working for dentists at Melbourne and the neighbouring regions.
COVID-19 Safety Guidelines 
In case you develop any dental emergencies such as a broken tooth, bleeding gums, loose teeth, etc., you should not hesitate to seek emergency help in fear of getting exposed to COVID-19. This is because emergence dentists are following stringent guidelines to keep the virus at bay. For instance, the support staff will inquire about your problem over the phone before booking your appointment.
So they will inquire on the following
Whether you have a fever or respiratory infection symptoms including difficulty breathing, sore throat or coughing.
Recent travel to countries severely affected by the virus such as China, Italy, Iran, South Korea and so on.
Whether you've been in contact with a suspected or confirmed COVID-19 case.
If a patient confirms any of the above questions, they are advised to delay non-urgent dental procedures.
They have implemented Teledentistry   and Triage Protocols
For patients who have booked their appointment, the support staff analyzes each case to determine the most urgent. They do the following;
Telephone screen- As earlier mentioned, they question the patients over the phone to establish if they have COVID-19 symptoms. This helps in avoiding non-urgent dental care to preventcongestion.
They telephone triage dental service patients to identify the one in dire need of such services. Some patients can as well be attended to at their homes if their condition is not severe.
The support staff request dental patients not to bring more people during their appointment. One person can accompany them, but they too must wear a face mask before accessing the facility.
Use of PPE
Dentists are alert at all times. They are always in their PPEs and use quality sanitizers to combat the spread. They are observing the social distancing rule, especially between patients to lower the risk levels.
Read more; It's time to prepare for something big… Diploma in Orthodontics
Before planning for an appointment with any patient, the dentists ensure that they enough protective gear supplies. If the supplies and PPE are few, they only attend the urgent dental cases.
They screen and triage people that access the dental health centre for COVID-19 symptoms
The people accessing dental health centres are encouraged to observe cough etiquette and respiratory hygiene from the time they enter and leave the facility.
Posters on COVID-19 precautions are placed on the entrance and open places such as waiting rooms to enlighten people.
Part of the instruction is that everyone must wear a facemask. Also, they provide alcohol-based sanitizer and other supplies such as tissues, no-touch disposal, among others.
Finally, everyone accessing the dental facility is screened to confirm whether they have a fever. The latter is a common COVID-19 symptom.