Why is my baby not gaining weight?
3 min read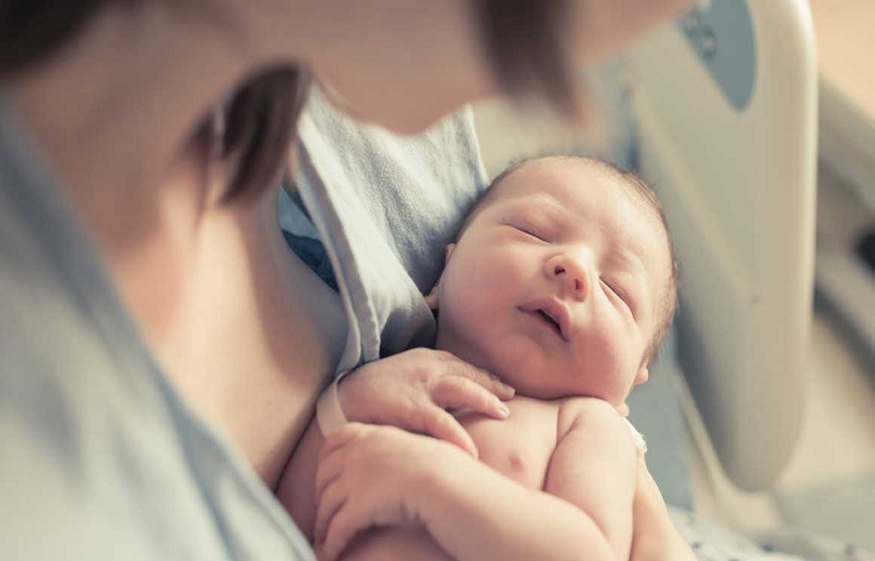 The baby's weight is of concern to parents. We explain to you at what rate your little one should gain weight and what problems can affect their diet, and we teach you how to prevent them.
The baby's proper weight gain is one of the issues that most concern parents, especially during the first months of life of the child. When the baby does not gain weight, or his weight gain is slowed, it is necessary to consult the pediatrician to assess it completely. 
In breastfed children, breastfeeding will have to be evaluated, as it is essential to detect possible early failures in the technique, which in most cases can be remedied. If the situation continues, some diseases that can also manifest as a loss of weight in the baby will have to be ruled out.
What is the normal weight of a newborn?
The normal weight of a full-term newborn varies between 2500g and 4000g. Newborns of low weight or those who exceed this figure (also known as fetal macrosomia ) may present some problems, so they should be monitored in Maternity more exhaustively.
Regardless of the baby's weight, all newborns lose weight in the first days of life, physiologically. Babies are born with "excess" weight in liquid form, which they lose in the first three or four days. That is why in the health cards that are filled out when the baby leaves the hospital maternity hospital, the weight at discharge is always lower than the birth weight.
The increase in the milk in the nursing mother does not occur until the second-third day of the baby's life; Until then, what the mother produces is colostrum, a substance rich in trace elements and substances that the baby needs in the first hours of life. He doesn't need more since his stomach is barely the size of a marble. Initial weight loss does not mean that the baby is "starving" or that "the mother does not have enough milk." 
Due to this many times, artificial milk supplements tend to be given in the first days of the baby's life, but this is a mistake that can hinder the start of breastfeeding successfully. A newborn can lose up to 10% of its weight in the first 2-3 days of life, but unless the pediatrician indicates. 
What should be the evolution of normal weight in the first months of life?
Although each child is different and there are many individual variations, the usual minimum weight gain in a baby is usually as follows:
During the first six weeks of life: 20 grams/day (140 grams/week).

Between six weeks and four months: 100-200 grams/week.

Between four and six months: 80-150 grams/week.

Between six and twelve months: 40-80 grams/week.
The fastest weight gain is observed up to 4-6 months of age, and later the curve flattens out. As a general rule, they earn an average of 600 g / month during the first semester and from 6 to 12 months, 500 g / month. They usually double the weight at birth between 4 and 6 months and triple it at one year of life.
Regarding growth, they gain about 25 cm in the first year and reach one meter in length (or what is the same, they quadruple their height at birth, which is usually 50 cm) at 4 years of age.
In fact, once the first two months have passed, it is not necessary to weigh it every week, but a monthly weight is sufficient. It must always be done on the same scale since there may be variations between the different measurement methods that can be misleading (electronic scale, Roma), and above all, do not obsess overweight. A child's general appearance, and not just his weight, is often the best indicator of his health. 
If you are calm, wet at least 6-8 diapers a day, and depose at least once every two days, chances are that everything will be fine.