SWEDISH GYMNASTICS EXERCISES – WEIGHT EXERCISES FOR PHYSICAL FITNESS
3 min read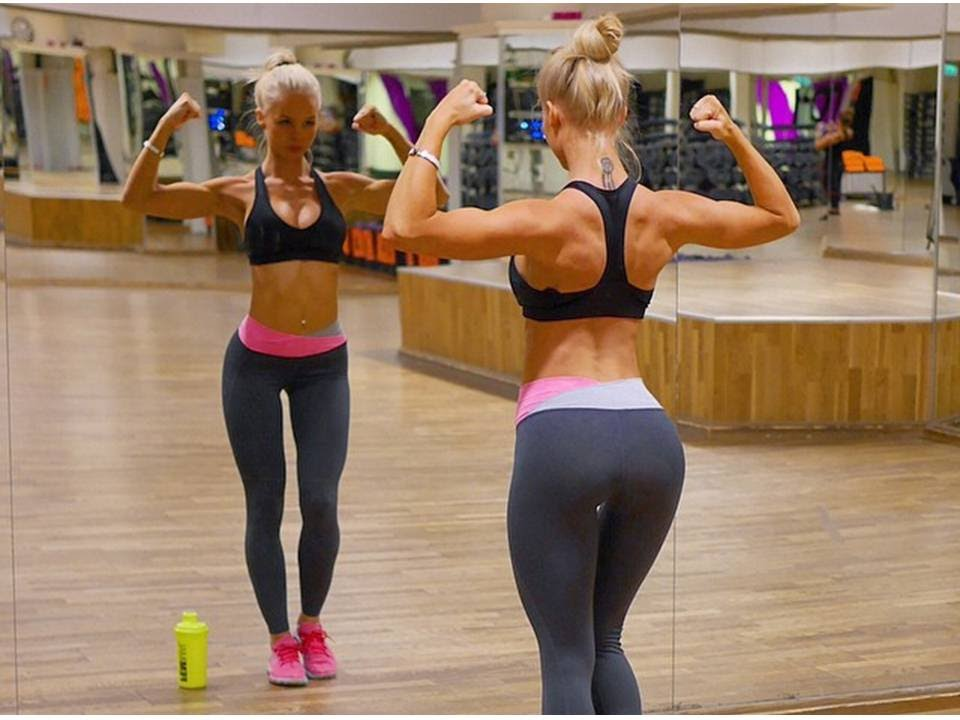 Hang, press, pull – only with your own weight. Swedish gymnastics is an intensive self-weight workout that is performed using Swedish gymnastics equipment such as bars, rods and other equipment. Originally from the United States, the fitness trend has enjoyed great popularity in German-speaking countries for several years. During training, you have all the freedoms.
What are Swedish gymnastics exercises?
The term Swedish gymnastics is not very common in Germany. You know other terms like "street training", body weight exercise or tension exercise. It is a form of physical training which involves a series of simple and often rhythmic movements and for which only one's own body weight is used.
Training equipment and accessories are generally used less frequently. Unlike other countries, sports and training parks in Germany are quite rare, but that doesn't change the fact that Swedish gymnastics is also becoming more and more popular in Germany. The first "Street Workout World Cup Germany" took place in 2013 and several athletes qualified for the World Cup final in Moscow.
How it works ?
Calisthenics gives you all the freedom you need – but it can be very confusing and overwhelming, especially for beginners. The word is derived from the Greek words kalos, which means "beautiful" or "good", and sthenos, which can be translated forcefully.
And with "good strength" you can also follow this training, which contains a series of simple movements, often rhythmic and for which only your own body weight is used. The weight shifted during the exercises is therefore more or less constant, because in addition to the training equipment, accessories – like weights – are in fact taboo.
Which doesn't mean it can't be extra exhausting! True street friends skillfully vary the exercises and draw all of the training power from Swedish gymnastics, for example by changing the lever arm or by a new challenge such as one-arm push-ups.
What is the use of Swedish gymnastics?
Calithenics is part of whole body training, almost without isolation exercises, and therefore requires all muscles – especially the shoulder belt. First and foremost, exercise aims to strengthen muscles and strength by optimizing natural movement sequences.
This promotes muscle strength, body control and mobility. Optics and an athletic figure are just a positive side effect of training the whole body. The movements are very complex and favor the interaction of all muscles. No muscle group is forgotten.
This not only provides a solid foundation for strength endurance, but also compensates for differences in performance between different muscle groups. Muscle imbalances, which often cause pain and limit freedom of movement and training, have no chance.
Who is this training suitable for?
Swedish gymnastics is basically appropriate for everyone. Whether they are unsportsmanlike or trained from top to bottom – everyone can participate, as the exercises can be individually adapted to the respective strength level.
While beginners start with easier variations to build a strength base and learn movement, advanced athletes can gradually increase the load. The lever arm or the width of the handle can be changed, the number of repetitions or series can be increased, the breaks can be shortened or variants of heavy exercises can be added.
For whom is not suitable?
Swedish gymnastics is certainly a great sport which will develop strongly in the years to come. However, the type of training is not everyone's cup of tea, because those who want to see optical success quickly and prefer to practice in isolation and alone, are better served with conventional muscle training. It is recommended to try it out and see if it is something for you.
How often should I train?
Swedish gymnastics is a very varied exercise, but there should be enough regeneration phases between individual workouts. Because in all of body training, all muscles are always loaded with each unit.
In order for the body to regenerate and the muscles to grow, they need to rest. At best, about 48 hours. If training resumes too early, there is no super compensation and the muscles do not develop. In the worst case, muscle loss occurs.
Wozu Calisthenics Training plans?
Because everyone is built differently, you have more muscles in one place and the other elsewhere. Therefore, the first objective should be to close the gaps. Because starting such a workout is exhausting even for students.
Training methods
Training methods First step: Build an endurance force base . <Entry into training is easier or more difficult depending on the level of training, but fundamentally feasible for every athlete at any age. Practicing with a strict training plan from the start doesn't make much sense.
Because everyone has strengths and weaknesses, it is important to balance the performance differences between different muscle groups and build good muscle endurance.
Increase the difficulty level
When you start exercising, you can do the basic exercises in their basic form. As an advanced golfer, you should – as with any significant strength training – gradually progress to more demanding variations in order to be more successful.